Description
Please join us for our Orange County District Live CE meeting!
You will be learning and practicing simple functional neurological tests which can be incorporated in your practice on Monday. This class will include minimal lecture and maximum hands-on experience in identifying neurological deficits as well as modifying your chiropractic adjustment to maximize its neurological impact.
Dinner Included with Registration!
Please register at the door if registering after 12:00 pm (noon) on 2/16.
Credits
---
General In-person CEUs
This program is approved for 2 general (Basic Sciences, Diagnostic Testing Procedures) in-person CE hours by the CA Board of Chiropractic Examiners: CA-A-22-09-09037, CA-A-22-09-09038.
---
---
Speaker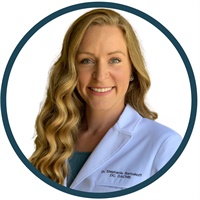 Oculus Brain Centers
---
Dr. Barbakoff is a board-certified Doctor of Chiropractic and a Diplomate of the American Chiropractic Neurology Board (DACNB). Originally from New York, she earned a Bachelor of Science degree, graduating Cum Laude from the State University of New York Farmingdale. With a strong interest in health science, she began exploring different avenues to work with patients in a healthcare setting. She worked in offices of Osteopathy, Obstetrics, and Chiropractic before deciding on holistic health care.
She attended Life Chiropractic College West where she earned a Doctorate, graduating Magna Cum Laude with honors. During her time there, she founded a women's softball team, the school's first Sports Council, and led several clubs, including Functional Neurology and the League of Chiropractic Women. She has completed her postdoctoral neurology training through the Carrick Institute for Graduate Studies. She currently serves as the Vice President of the California Chiropractic Association's San Diego chapter.
---
Cancellation & Refund Policy
Cancellation & Refund Policy:
If you do not attend a meeting you have registered for then this money becomes a donation to the OC District. There are no refunds or transfers.
Location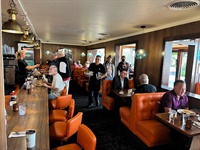 2698 Newport Blvd, Costa Mesa, California 92627, United States
(714) 884-4522
www.dickchurchs.com