Description
Please join us for our Orange County District Live CE meeting!
Attendees will gain confidence in interpretation of chiropractic imaging through the review of various cognitive, technical, and professional components.
This also qualifies for 2 hrs of CE towards renewal of your Radiography X-ray Supervisor and Operator's permit.
Dinner Included with Registration!
Please register at the door if registering after 12:00 pm (noon) on 5/18.
Credits
---
General In-person CEUs
This program is approved for 2 general (Diagnostic Testing Procedures) in-person CE hours by the CA Board of Chiropractic Examiners: CA-A-22-08-08057.
---
---
Speaker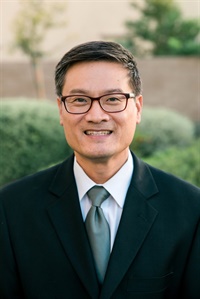 Cliff Tao DC DACBR Chiropractic Radiologist, Inc
---
Dr. Cliff Tao was born in Ottawa, Canada and has been in private radiology practice for 17 years in Orange County, California, serving chiropractors throughout the United States, Canada, and beyond. Following graduation from National in Chicago, Dr. Tao completed his 3 year full-time radiology residency at LACC and then did a full-time musculoskeletal radiology research fellowship training at UCI Medical Center in Orange, California. He is an internationally sought after speaker, and is published, both in chiropractic and medical literature, on the topic of chiropractic, spine, and musculoskeletal radiology. Dr. Tao is part-time voluntary faculty at LACC and former voluntary instructor of radiology at the UCI Medical Center. He has been a CalChiro member, having served in various positions on his local board in Orange County. He is married with a toddler, and enjoys the outdoors.
---
Cancellation & Refund Policy
Cancellation & Refund Policy:
If you do not attend a meeting you have registered for then this money becomes a donation to the OC District. There are no refunds or transfers.
Location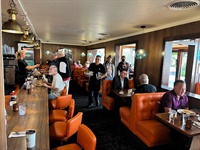 2698 Newport Blvd, Costa Mesa, California 92627, United States
(714) 884-4522
www.dickchurchs.com