Description
Please join us for this 1 hour CE webinar with Dr. David Hopper!
Participants of this course can expect to learn the basics of Heart Rate Variability (HRV) and go a bit further. We will cover everything from the basics of what HRV is and the various associated metrics to the deep science behind HRV. Participants will learn how to administer HRV readings, general interpretation of HRV results & trends, general application of HRV in clinical practice and how to explain HRV to patients. Participants will leave this course with a healthy understanding of HRV and how it may benefit their patients and their practice.
Credits
CE CREDIT: Submitted for 1 General (Basic Sciences) CE hour to the CA Board of Chiropractic Examiners

---
---
Speaker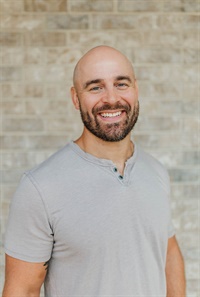 ---
Dr. David Hopper is a practicing chiropractor. He is the professor of Head and Neck anatomy & physiology at the National University of Health Sciences (NUHS), he is speaker at health conferences and part owner of a heart rate variability technology company. Dr. Hopper holds two US patents in health & ergonomics.
---